Join the KidsBooks SPECIAL FORCES READERS CLUB!
Because...
We are at War!
You
Gotta Guide Your Kids—Or Somebody Else Will!
Did you know that woke corporations have declared war on our children!?

Even Disney has gone woke!
Here's the problem you face: Our kids are getting bombarded from every direction now with the evil, anti-American woke brainwashing. These are our future generations—our future Leaders!
Which means we are past the point of no return. You think it's bad now? Just wait until the next woke generation gets in power—$4 a gallon gas at the pump will seem like "the good old days"! —and needless to say, it will be the END of America as we know it!
Luckily for you, there's now a solution. Let me introduce you to the brand new KIDS BOOK CLUB, the most patriotic book club on the planet that will ARM your children against the woke propaganda.
eBook format so you can use them on ANY device which means you reach your kids on their territory!

Stories about Navy SEALs and other HEROES that kids love so you can get the message across without being preachy (you "fly under their radar!")

Fabulous full color HIGH resolution pics that engage kids and gets them motivated—without any further effort from you!

Definitions of difficult words included; help your kids make LEARNING to read FUN and ENGAGING.

You get 1 eBook per week automatically—so you keep your kids engaged and waiting for the next one, which means you can relax as you know the next one is already coming.

You get FOUR eBooks for the price of ONE—yes 4 for 1! You can't get this deal anywhere else, ONLY here 🙂—which means you SAVE a bunch of money!

Help your kids learn to read – they will actually WANT to read these books if they like fighter jets, Navy SEALs, Dogs, Rockets, Astronauts, and basically everything kids love, which means you won't have to fight to motivate them!

Inside ALL of the eBooks are really cool "easter eggs" and freebies and downloadables like free Blue Angels paper airplanes and COOL educational projects for kids, so your kids really anticipate the next book. You know why Kellogs puts toys in the cereal boxes?—yeah—it works!!! (Cap'N Crunch Crunch-berries are still my absolute favorite!)

All books include fun QUIZZES, so your kids RETAIN what they just learned.
Who am I?
I am a concerned parent with two boys (7 and 14) who wants to lay the foundation for them right. But I think Walt said it best:
"We believe in, and like, the American Way of Life ...

—we find ourselves in sharp revolt against a rising tide of Communism, Fascism and related beliefs, that seek by subversive means to undermine and change our way of life" —Walt Disney
Testimonials
But don't just take my word for it, take a look at what the other parents are saying about the Kids Books:
Summary
ONE eBOOK EVERY WEEK!
Get the first book INSTANTLY upon sign-up!

You get 4 eBooks a month for only $3 per month!

YES - that's 4 eBooks for only $3!

You can quit ANYtime and keep the eBooks (yippee!)

Total of 15+ ebooks over 4 months and adding books as we go...

You get all of the new books as I make them! (How to get to Mars is next!)

This is a membership that charges you $3 per month.
Weekly Schedule:
BONUSES!
Stay on for 5 months and get the BONUS: The awesome new MISSION COMMANDER Patch!
You can cancel your membership at ANY time, and you will keep the eBooks that you have already received! GUARANTEED!
JOIN NOW - OBLITERATE THE LEADERSHIP GAP!
You will receive the first eBook IMMEDIATELY upon your purchase of this membership.
Then each week you will receive a new eBook.
There are NO RESTRICTIONS to your usage of each eBook!
Only the industry standard Copyright applies: you are not allowed to reproduce or sell the eBooks in any way.
Now hit the button - WELCOME TO THE CLUB!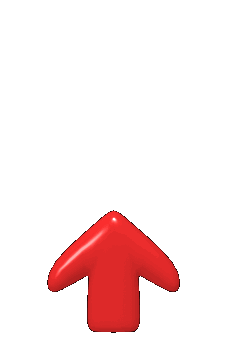 P.S. Do you want the Special Forces books first?